Welcome
Welcome to a collection of videos about your new Mac Air. Please use the following tutorials to help guide your way to 21st century teaching. Each video section is divided up into three playlists: Mac OS, Applications, and iWork (Pages and Keynote). If you are looking for help with an issue you do not see, contact a Vanguard representative within your school.
When viewing the videos, click on the upper left of the viewer to select other videos on the playlist. If you have videos, you would like me to add, feel free to email me: srao@howell.k12.nj.us
Enjoy!
Stephen Rao
**iPad applications will be added during Fall 2014**
Periodic Table of iPad Apps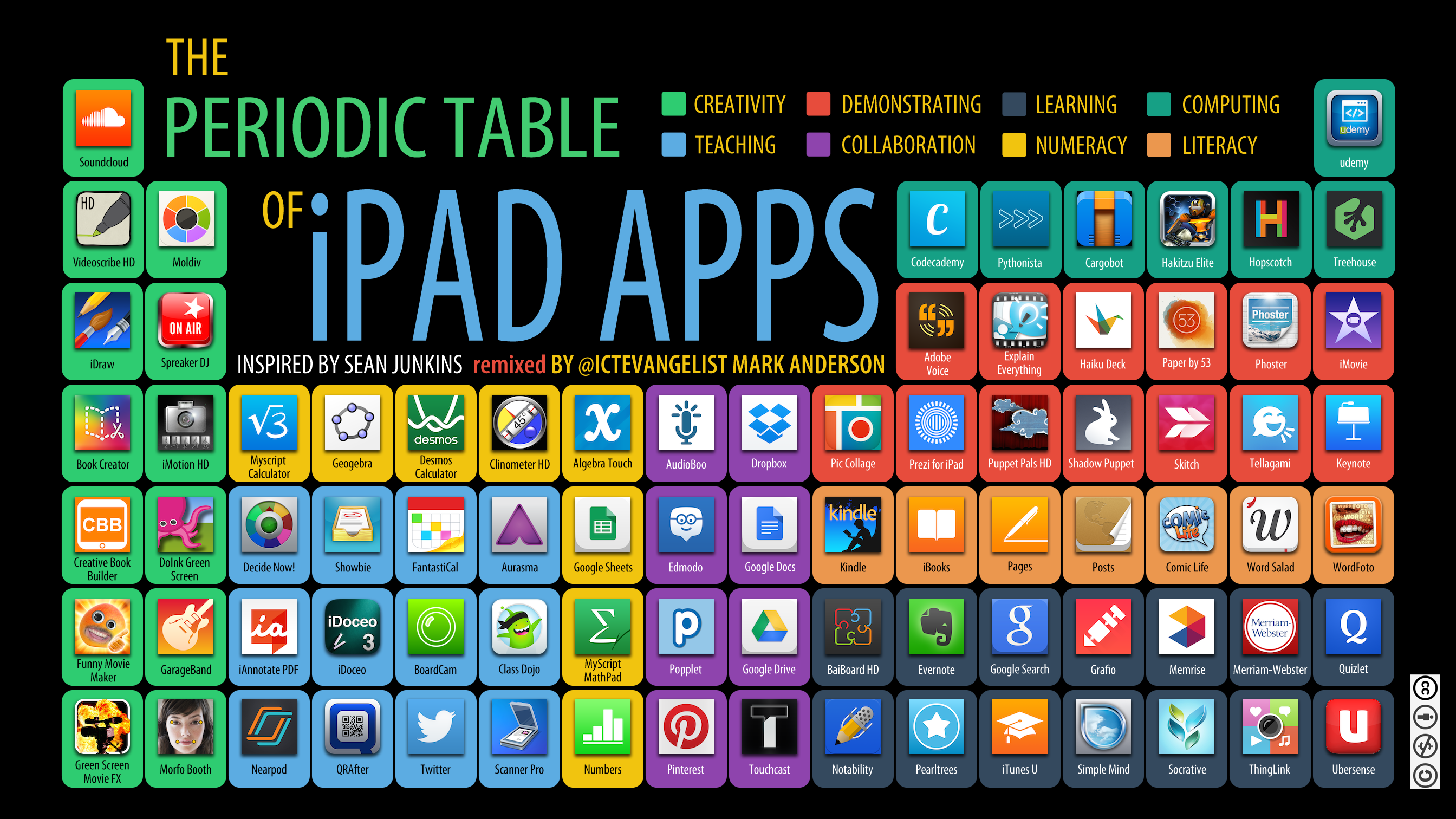 Practice
Practice some of the skills learned from this tutorial in the following ways:
Create a cover page where you need to download an image off Google and insert it into Pages.
Change your background and screen saver. Remember! Do not have the background change pictures.
Use a template and make a small five slide presentation.
Additional 21st Century Links