Items needed
Bowl, cup, or plate to mix your slime in.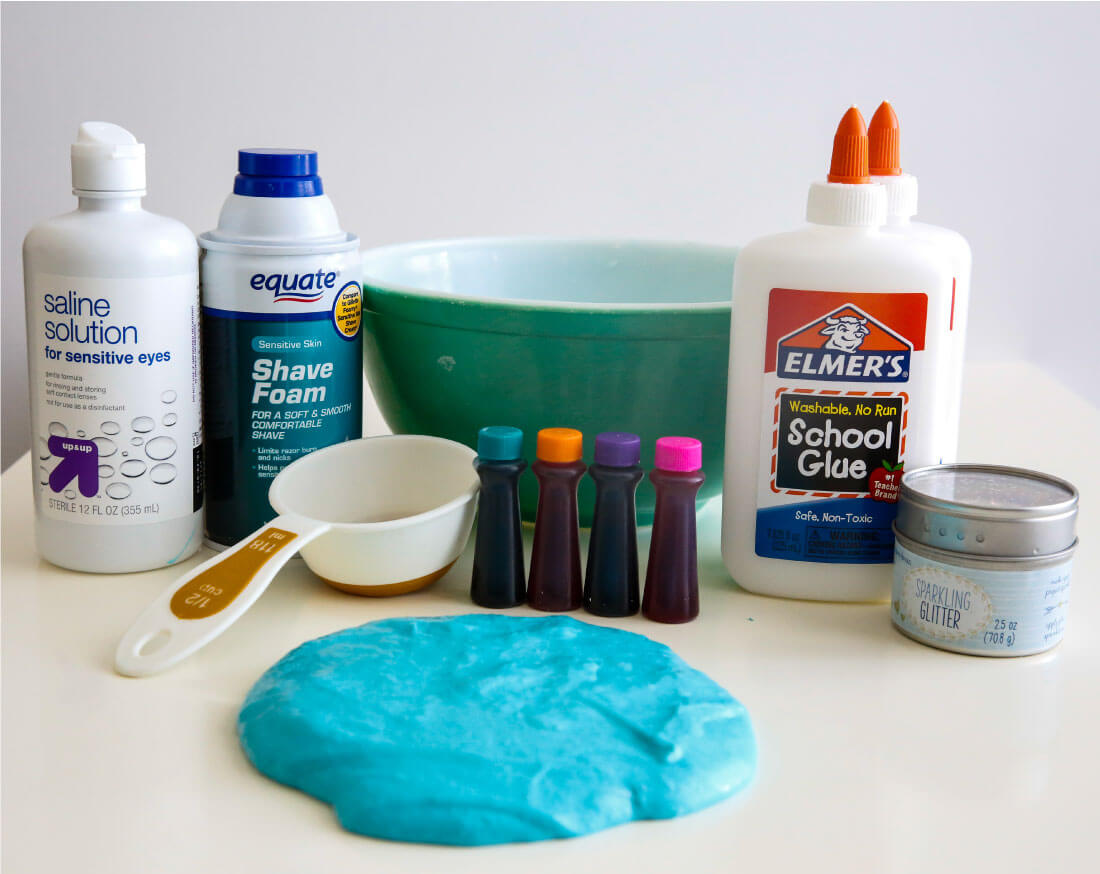 Directions
Pour out the entire contents of a 4 oz of Elmer's glue into the bowl.
Add 1/2 TBSP of baking soda and mix.
After mixing, add your choice of food coloring.  
Mix and/or add more food coloring until you get the color you want.
Add 1 TBSP of Contact solution.
This is when it gets fun!!!
Mix until slime forms and it begins to get harder to mix.
Take the slime out and begin kneading with both of your hands.
If needed, add 1/4 TBSP Contact solution to make the slime less sticky.
Store or Play!
You can now play with your slime or store it away in a zip lock bag or container.