Symbolism Primer
A quick review of common symbols and references to allegorical texts or actual allegories- you decide.
Try to define the symbols/ images.
Allegory of the Cave
The Allegory of the Cave
Before we start, let's make sure you understand some basic elements.
Allegory
A type of narrative in which characters, events, and setting can represent abstract ideas or qualities. All characters, images, setting within an allegory is a symbolic piece of the abstraction (ideology) presented.
Narrative
 A crafted portrayal of events, meaning that an author is presenting information/words/imagery in a specific order to elicit a response from a reader.
Some guiding questions
What is important about each setting?
 What events are presented?
Is the sequence important?
What are the possible symbols and their meaning?
Based on what you know about Grendel, thus far, how might "The Allegory of the Cave" relate?
An image for reference to the text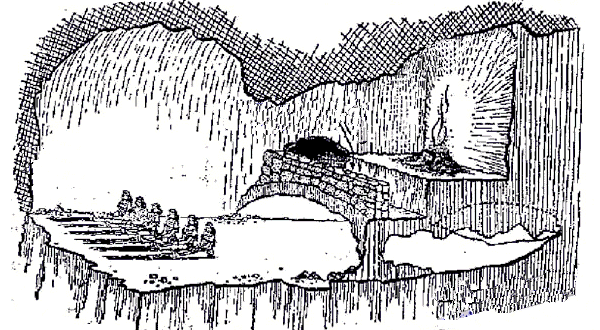 Connections
This probably isn't the first use of these tropes to relate an individual's conflict with society and and an awakening to the truth, but it is heavily referred to in print and film.
One of the most popular in recent history is The Matrix.
Notice:
The same message is present but the "man/ individual" is not unleashed upon the world to understand the power of the construct.
Construct= paradigm= an organization of information used to facilitate, create and adapt input and produce meaning or understanding.
Connections to "Grendel" by John Gardner
What is significant in this sentence? And how does this create intertextuality to PLato's Allegory?
"Scat!" I hiss. "Go back to your cave, go back to your cowshed – whatever(5)."
Source: Gardber, J. Grendel. New York, 1989, Vintage Books. text.