What's the BIG point?
The amount of energy in the universe is set.
We can't make more.
We can't get rid of what we have.
Energy is always conserved.
ENERGY FLOWS AND CHANGES FORM.
Guiding Questions:
What is energy?
What is the difference between kinetic energy and potential energy?
How is chemical potential energy transferred and measured in a chemical reaction?
Potential vs. Kinetic Energy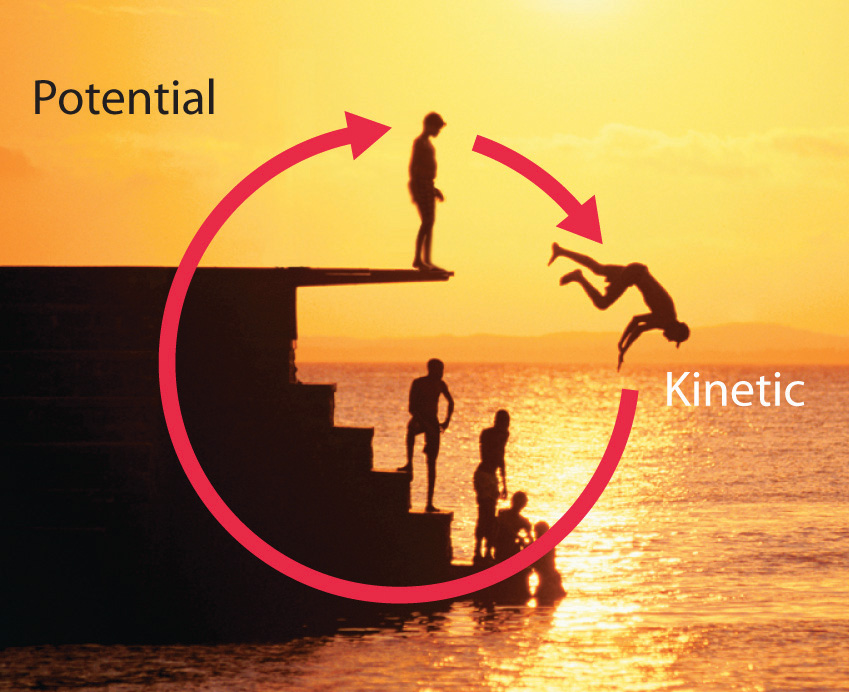 Assignment
Read pages 514-522 in your text.
Complete the reading quiz for this tutorial.
Activity: Comparing Heat Capacity
Design and complete a lab activity to compare the heat capacity of common household items. Be sure to follow the format below:
Question
Materials
Procedure
Data
Analysis
Conclusion
Energy Review
Review IT!
Complete questions 1-11 from the section review.
Energy Assessment
Part 1:
Complete the Mastering Concepts for section 1 on page 552 in your text.
Part 2:
Teach someone what you learned in this section. Ask them to write a short paragraph summarizing what they learned. Have them write at least two questions that they did not understand about the topic. Your job is to then write the answer to the questions. Include at least two questions that YOU still have about energy. Find the answers to your questions, and submit your answers.