Sophia
Developing Effective Teams reviews
Absolutely phenomenal course! Course material was very informative and highly relatable to any career in the work force!
Great class! 10/10 would recommend
Taking courses on Sophia is easy to do! It was perfect for obtaining that 1 extra credit I needed to graduate.
Easy 3 day course for me. Take your time to read the material (there isn't too much) and you'll be good to go. Easy 1 credit
Great class, information retainable.
Great class- I will take a lot of the tools they taught. SMART with me on my educational and professional career.
This course was easy and quick. Great option for credits!
Great course. Really looking forward to use the approaches learned in developing my new team. Everyone should take this course.
The course was easy to understand and I really enjoyed this course.
Some good ideas on how to have better teams. Great course to pass the time while registered on Sophia.
This class taught me a lot about the why's and how's behind team building and healthy workplaces. Also, the course is easy to understand.
very helpful for those active with many teams within the workplace.
Great information to perform as a effective team member. Matt
I loved how quickly I could get through it and how the language wasn't too thick for me to understand. Easy to use on phone and computer.
Quick course, but kind of unclear.
Very easy, but hard to understand some wordings of questions
Take Developing Effective Teams online at your own pace
Learn the critical skills needed to be part of a high-performing team. Completing this course can help fulfill gen ed requirements at a cost you can afford and at your own pace.
ACE Credit®-recommended for 1.0 semester credits

23310 students successfully completed
Course description
Sophia's Developing Effective Teams course helps you gain mastery of the essential skills that all high performing teams should possess. The course explains how to apply these concepts in professional situations and your own life.
Assessments and grading
This is a pass/fail course. You must complete three Challenge assessments (these are like quizzes) and one Milestone assessment (this is like a test) with an overall score of 70% or better.
Learning outcomes
At the end of the course, you'll be able to:
Apply the stages of team development in context
Identify characteristics of high performing teams
Build effective team goals
Analyze the benefits of clear roles
Articulate the role of trust in high performing teams
Identify stages in the communication process
Recognize the role of nonverbal communication
Articulate the benefits of team diversity
Evaluate how to effectively embrace ambiguity
Apply appropriate strategies for recognizing team effort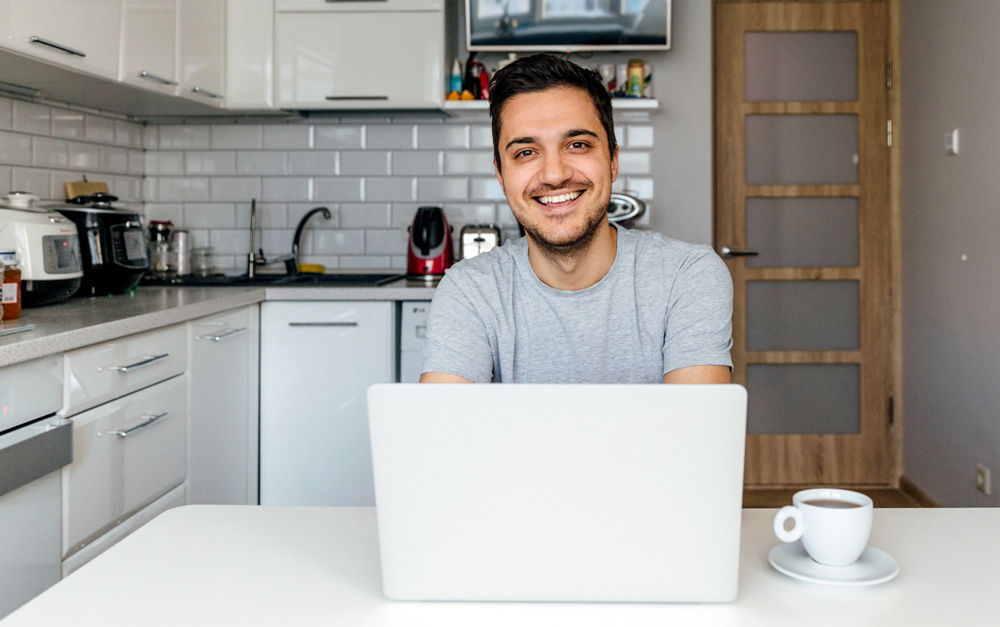 Start your free trial today
Take the first Challenge of any course
Go at your own pace
Access anytime, anywhere
Confirm your completed courses will transfer

Access the course content through the first Challenge of any of Sophia's 30+ courses.
Check Sophia's list of partner schools to see if your school is on the list. If not, contact your registrar to learn about your school's transfer credit policy and if Sophia coursework can be submitted for transfer.
Sophia course completions do not expire and will be available to submit for transfer when you're ready. At that time, check with your school's registrar for their credit transfer policies.
If you've completed the first Challenge during your free trial, you can pick up right where you left off after you become a Sophia member.
Don't worry. Your completed courses won't disappear if you cancel your membership. Those courses will be there for you when you're ready to submit for transfer.
If you have an education benefit through your employer, it may cover your subscription to Sophia. Check with your benefits administrator to find out if you qualify.
Inside the Sophia courseroom
The American Council on Education's College Credit Recommendation Service (ACE Credit®) has evaluated and recommended college credit for 33 of Sophia's online courses for college credit. These courses are eligible to transfer to many different colleges and universities.
The DEAC is a national accrediting organization that evaluates distance education curriculum. The Council for Higher Education Accreditation and the U.S. Department of Education recognize the DEAC as a trusted distance education authority.