Sophia
Introduction to Web Development reviews
Awesome. Thank you very much.
Excellent course. The reading was broken down in interesting, bite-sized pieces that made it easier to retain the information.
This was a quick one for me, good content. Love that there was only three modules and milestones. Thanks Sophia!
Difficult to understand the wording! interesting topics.
I loved it and learned a lot
amazing just wished there was a practice milestone
It was a hard course. If you have never taken any kind of Web Development course before. It was informative.
Some questions in touchstone/milestone are not easy to understand literally from the textbook.
Great class, I really learned a lot.
Well, this is class is okay. It isn't a very engaging class, it's pretty easy, but the questions are built to question the logic that was given to you. Overall not a hard class, but you have to read, read, read, and make sure you understand. There's no practice milestones, and only a few questions per Milestone, so the questions weigh more, and it's easy to get quite a few of them wrong. Sophia, please add more questions to the milestones, it would improve my understand of this course so much!
This course was quite challenging for someone who has no background in Web Development. It however, taught me a lot of new concepts.
Very quick and easy course to teach you the basics of web development.
This was a great class that was really easy to follow. I had a bit of web developing knowledge before taking but still learned a ton.
read everything and you will find the answers.
I'm preparing myself to switch careers and I thought this will be a good course to take. I didn't had no experience of what a web developer does. It was a challenging course. I took on the challenge and I was able to finish in two weeks.
Take Introduction to Web Development online at your own pace
Explore web development, including the history, roles and technologies essential to working in this field. Sophia's student-friendly format allows you to earn college-level credits toward your degree at your own pace.
ACE Credit®-recommended for 3.0 semester credits
Course description
This course is designed to introduce learners to the basic computer concepts essential to learn in order to become a web developer. The course breaks down how the internet works and explains the history of web development. Learners explore the roles of software engineering and web development to distinguish their responsibilities and know what a day in the life of a web developer is like. This course is for anyone who wants to learn the different technologies that make a website and practice coding in an easy and accessible environment. On completion, learners will be ready to pursue learning paths like the Devmountain Web Development bootcamp.
Assessments and grading
In this Introduction to Web Development course, you will complete nine formative assessments and three summative assessments.
Learning outcomes
At the end of the course, you'll be able to:
Recall the basic building blocks of web development
Compare the history of web technologies with the more recent development in designing web applications
Recognize the basic architecture of a web application including the front end and back end
Apply a basic understanding of code to recognize examples of HTML, CSS, and JavaScript
Recognize the parts of HTML mark-up including elements, tags, and attributes
Recognize the parts of CSS syntax including styles, rules, and properties
Recognize how to combine CSS and HTML elements on a web page
Recognize parts of JavaScript syntax including alerts, variables, and values
Recognize characteristics of APIs, DOM, and event systems
Recognize the basic concept of an algorithm and how it is used in technology
Identify the concept of an interface such as Application Programming Interface, or API
Recognize the purpose of APIs and the importance of how they are created
Recognize the parts of a database including tables, records, fields, and relationships
Practice introductory commands using correct coding syntax including HTML elements, tags, and attributes; CSS; and JavaScript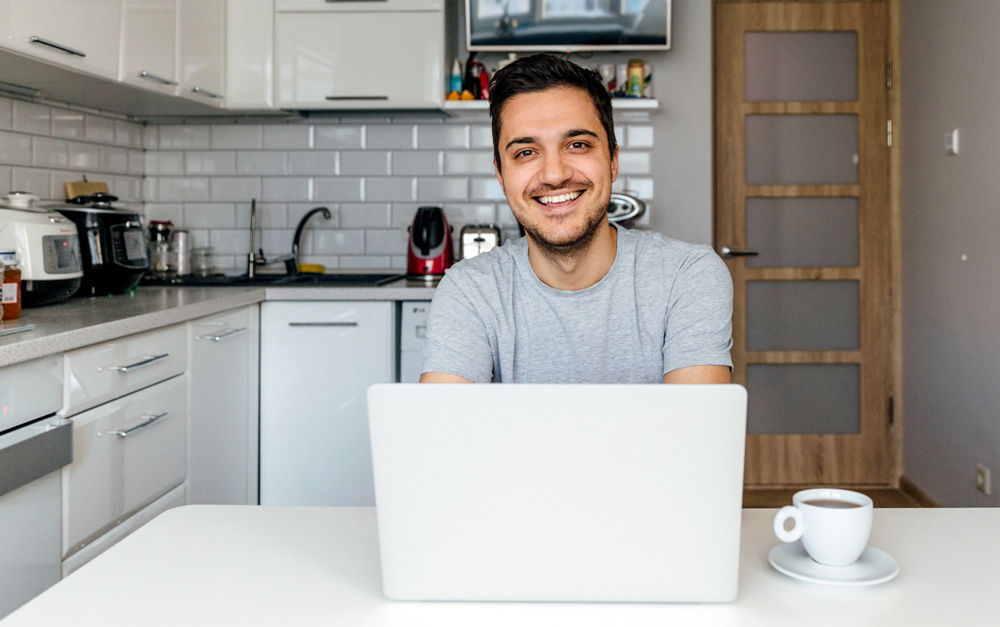 Start your free trial today
Take the first Challenge of any course
Go at your own pace
Access anytime, anywhere
Confirm your completed courses will transfer

Access the course content through the first Challenge of any of Sophia's 30+ courses.
Check Sophia's list of partner schools to see if your school is on the list. If not, contact your registrar to learn about your school's transfer credit policy and if Sophia coursework can be submitted for transfer.
Sophia course completions do not expire and will be available to submit for transfer when you're ready. At that time, check with your school's registrar for their credit transfer policies.
If you've completed the first Challenge during your free trial, you can pick up right where you left off after you become a Sophia member.
Don't worry. Your completed courses won't disappear if you cancel your membership. Those courses will be there for you when you're ready to submit for transfer.
If you have an education benefit through your employer, it may cover your subscription to Sophia. Check with your benefits administrator to find out if you qualify.
Inside the Sophia courseroom
The American Council on Education's College Credit Recommendation Service (ACE Credit®) has evaluated and recommended college credit for 33 of Sophia's online courses for college credit. These courses are eligible to transfer to many different colleges and universities.
The DEAC is a national accrediting organization that evaluates distance education curriculum. The Council for Higher Education Accreditation and the U.S. Department of Education recognize the DEAC as a trusted distance education authority.