Sophia
Foundations of English Composition reviews
It's been a long while since I've been in school & a refresher like this is exactly what I was in need of.
Thi course was fun! I appreciated it and the grader.
Great and Flexible courses
Very thorough and enjoyable course, learned a lot.
It was a great course! Just make sure that you do it everyday, I failed to do so and ended up getting a B
The outline was easy to follow.
I was not a huge fan of this course. I am taking a Composition 2 class in tandem and the information in this course is more difficult than the information for what is supposed to be level 2. The professor graded my paper and noted errors while similarly making errors herself in my edits. Also stated that it was an interesting framework to my argumentative paper being based upon personal experience, and then proceeds to give me a 10/20 for that score. I believe that the professor weighed incredibly heavily on how an argumentative paper has always been written, not on how it could be written to still successfully tackle the task at hand. I also was dinged multiple times in my score for the same "issue", with the issue being personal reflection. I believe if you are going to ding a student for something in their paper, you should not be able to ding them multiple times for the same item.
great course! Very clear and a good way to practice my writing skills
This is the first time since using Sophia for the past 3 months have I been thoroughly dissatisfied with a mark for a touchstone, usually I can intake the feedback and learn from it, if its constructive and valid, but this specific grader deducted marks for all sorts of foolishness and criterias that I obviously meet in the syllabus. I have done both English composition I and II and decided to do foundation as well since I had extra time and it was only 2 milestones. The graders for I and II were much fairer than(Victor Klimoski) for foundation of English (if you get this grader and your not satisfied with the mark, please run a check threw Sophia learning coaches or the chat). Foundations is meant to prepare you for the more difficult English courses, but in my case it was the opposite.Sophia needs to insert a section where learners here can interact with the graders, because situations like this would only bring about more complaints and questions about credibility
Excellent course for improving writing and editing skills. I enjoyed it. The mistakes that I made provided great learning moments.
Overall great course. The course materials are helpful, and I received my grades back very quickly.
Amazing course!! Easy and clear
Challenging but very thorough!
it helped me a lot when writing essays. It used to be super hard, but now I find it a lot easier from taking this course. On top of that, the instructor is awesome. She really explains things clearly. I would definitely recommend this course!
It was a very good experiences learing in Sophia. It was very educative.
Great course. Everyone should take it.
Great review in easy to follow format.
Take Foundations of English Composition online at your own pace
Hone your writing skills and learn to communicate more effectively. Start today with a free trial and feel confident knowing that Sophia's learning coaches are ready to support you every step of the way.
ACE Credit®-recommended for 3.0 semester credits

3169 students successfully completed
Course description
Sophia's Foundations of English Composition course teaches foundational writing skills that will enable you to be successful in a college level English Composition course. You will learn how to construct sound sentences, craft effective paragraphs, and write cohesive compositions, developing your writing skills through all stages of the writing process.
Assessments and grading
This is a pass/fail course. You must complete eight Challenge assessments (these are like quizzes), two Milestone assessments (these are like tests), and two Touchstone assessments (these are writing assignments) with an overall score of 70% or better.
Learning outcomes
At the end of the course, you'll be able to:
Write effective sentences and paragraphs
Write well-constructed essays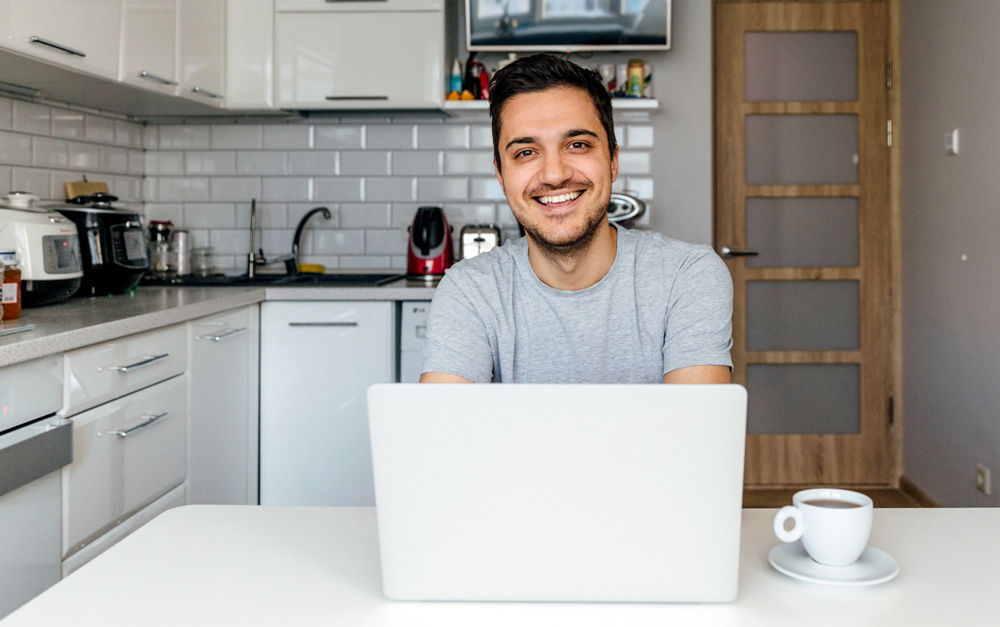 Start your free trial today
Take the first Challenge of any course
Go at your own pace
Access anytime, anywhere
Confirm your completed courses will transfer

Access the course content through the first Challenge of any of Sophia's 30+ courses.
Check Sophia's list of partner schools to see if your school is on the list. If not, contact your registrar to learn about your school's transfer credit policy and if Sophia coursework can be submitted for transfer.
Sophia course completions do not expire and will be available to submit for transfer when you're ready. At that time, check with your school's registrar for their credit transfer policies.
If you've completed the first Challenge during your free trial, you can pick up right where you left off after you become a Sophia member.
Don't worry. Your completed courses won't disappear if you cancel your membership. Those courses will be there for you when you're ready to submit for transfer.
If you have an education benefit through your employer, it may cover your subscription to Sophia. Check with your benefits administrator to find out if you qualify.
Inside the Sophia courseroom
The American Council on Education's College Credit Recommendation Service (ACE Credit®) has evaluated and recommended college credit for 33 of Sophia's online courses for college credit. These courses are eligible to transfer to many different colleges and universities.
The DEAC is a national accrediting organization that evaluates distance education curriculum. The Council for Higher Education Accreditation and the U.S. Department of Education recognize the DEAC as a trusted distance education authority.