A flexible, affordable education benefit
Partner with Sophia and provide your employees with our on-demand, self-paced courses for college-level credit. Our team will work with your HR department to develop a solution for your employees.
Choose a partnership package to fit your needs
Monthly membership
Sophia is lowering the cost of earning a degree. For just a $99/month subscription fee per individual, your employees can take as many courses as they want, up to two courses at a time, through our on-demand platform.
Fast-track their degree with partner colleges
Create a specialized degree program for your employees with one of Sophia's higher education partners, Strayer University. Help your employees develop the skills they need while providing them an affordable option to earn college-level credit.
Build your own
Customize a degree program unique to your employees' needs. Mix and match any of our 30+ self-paced courses and then work with one of our higher education partners to develop exactly what you're looking for.
The American Council on Education's College Credit Recommendation Service (ACE® Credit) has evaluated and recommended college credit for 33 of Sophia's online courses for college credit. These courses are eligible to transfer to many different colleges and universities.
The DEAC is a national accrediting organization that evaluates distance education curriculum. The Council for Higher Education Accreditation and the U.S. Department of Education recognize the DEAC as a trusted distance education authority.
Inside the Sophia courseroom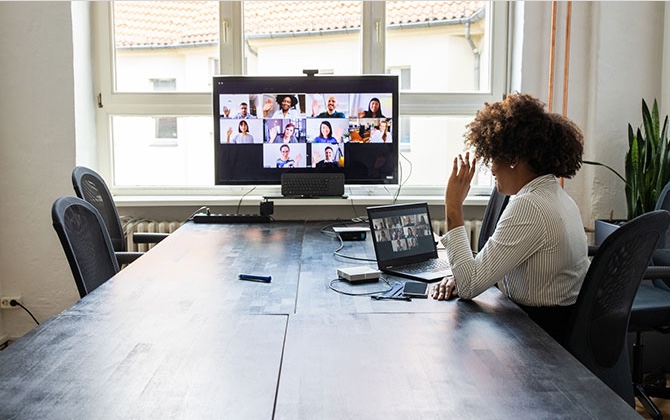 Experience what Sophia is like
Learn why students enjoy Sophia — a great way to earn college-level credit at their own pace and at a price they'll love.
Request a demo