Sophia
Project Management reviews
Wonderful course! I have learned a lot!!
This was great - I've worked as a PM over 10 years and I learned some GREAT stuff.
Good Materials, but this is the hardest one I have taken so far with Sophia.
Great class, very in depth look at the project management process. Definitely felt challenged and informed.
This class was a joy to take! I'll definitely be taking more.
This class was harder than I expected it to be. Taking notes on terminology will really help you through it.
The material was very poor, and I encounter errors on some of the questions
I was able to complete same day. It took about 8 hours. I will tell you if you are already in the Business field and have worked with Project Managers in the past, this will come very easy to you. Now I understand where they learned some of their methods.
Great course. I love the materials and the video instructions.
great introduction to project management.
A great course; however, throughout the course the questions were worded in an intentional manner to confuse students. You may give it a try.
The course was straightforward and well organized.
Very useful information, easy to understand format and lessons. Shorter "chunks" in lessons helps with retaining information. Written or video learning options. I enjoyed the course and will use the information in day-to-day activities.
I've learned a lot in this course. I'm excited to use it in the real world work force.
I've learned a lot from the course. It was a challenge. It was great.
Awesome Class! very eaasy to learn and had a lot of fun
This one is going to take awhile.
Take Project Management online at your own pace
Gain the skills needed to manage projects efficiently and effectively with Sophia's Project Management online course. Start today with a free trial and log in anytime, anywhere.
ACE Credit®-recommended for 3.0 semester credits

12600 students successfully completed
Course description
Sophia's Project Management course takes you through the life cycle of managing a project, from designing the scope to completing the project and celebrating your success. Along the way, you will gain applied experience with project planning as well as managing project resources and risks.
Assessments and grading
This is a pass/fail course. You must complete 8 Challenge assessments (these are like quizzes) and 4 Milestone assessments (these are like tests) with an overall score of 70% or better.
Learning outcomes
At the end of the course, you'll be able to:
Analyze the beginning of the project
Illustrate the project planning process
Apply project management skills
Evaluate project completion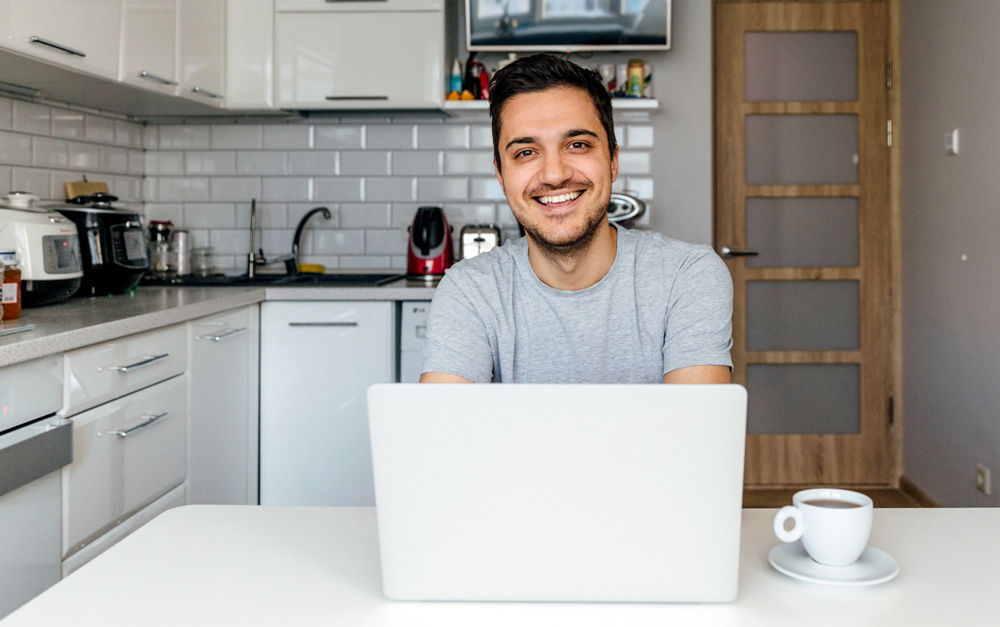 Start your free trial today
Take the first Challenge of any course
Go at your own pace
Access anytime, anywhere
Confirm your completed courses will transfer

Access the course content through the first Challenge of any of Sophia's 30+ courses.
Check Sophia's list of partner schools to see if your school is on the list. If not, contact your registrar to learn about your school's transfer credit policy and if Sophia coursework can be submitted for transfer.
Sophia course completions do not expire and will be available to submit for transfer when you're ready. At that time, check with your school's registrar for their credit transfer policies.
If you've completed the first Challenge during your free trial, you can pick up right where you left off after you become a Sophia member.
Don't worry. Your completed courses won't disappear if you cancel your membership. Those courses will be there for you when you're ready to submit for transfer.
If you have an education benefit through your employer, it may cover your subscription to Sophia. Check with your benefits administrator to find out if you qualify.
Inside the Sophia courseroom
The American Council on Education's College Credit Recommendation Service (ACE Credit®) has evaluated and recommended college credit for 33 of Sophia's online courses for college credit. These courses are eligible to transfer to many different colleges and universities.
The DEAC is a national accrediting organization that evaluates distance education curriculum. The Council for Higher Education Accreditation and the U.S. Department of Education recognize the DEAC as a trusted distance education authority.