Sophia
Conflict Resolution reviews
I enjoy learning about conflict in the workplace.
Some of the questions felt like there were multiple answers for it.
Helpful course with great content for daily application!
Great course. You have to read the questions carefully and rely on the tutorial. This course made me put on my thinking cap. I enjoyed it. It took me 5 days to complete.
This course taught me a lot about conflict resolution. It was interesting and I enjoyed taking this course.
I found this class to be a lot of fun. It was engaging and the questions were thought provoking. It was not a hard class at all and I learned a lot.
This was finished fairly quickly over 2-3 days with spending maybe a total of 10-12 hours. This class for me was a bit more of a play on questions that honestly had my brain fried! Finished with an 86%.
A lot of material but worth it.
Very interesting and well explained
sophia.org is amazing, however they record my typing pattern to verify my identity and it doesn't really work for me personally,
Effective, informative, accessible.
The challenge questions were long to read but the course was informative and the milestones were fair.
The options for answers are often ambiguous to the point that argument can be made for several answers. Had this been enough to cause me to not pass I would be contacting support. It is consistent so far with all the courses I have compelled. I will screen shot some examples if you would like.
My first class on Sophia and loved it.
Very eye opening course, highly recommended!
This course gives you the tools to use in varies situations to avoid and reduce conflict.
This course was well laid out and gave great scenarios to help understand the terminology.
The responses to this course are so subjective it requires a lot of reading and re-reading to ensure you have the response they are looking for. Your interpretation may be slightly different than Sophia's. I thought this course (which many had declared "easy" was a bit of a challenge. I did learn from it but I also did not really enjoy it.
For the most part this course went well, although, some of the information as conflicting with what I have learned in other college courses involving group management, conflict resolution, and things in this realm. Either that, or I was misunderstanding the questions/prompts. Also, some of the questions had multiple answers that were listed in the readings that could have been correct, but the "most right" answer seemed to be chosen. I think this could use some tweaking; I wish I had written examples down. Finally, sources for all of this information would be great. I sent in a ticket to the support team asking for informational sources, and got no response.
Take Conflict Resolution online at your own pace
Explore the elements of conflict resolution and how to apply them to work and life. Enjoy Sophia's self-paced format, which allows you to earn college-level credits toward your degree on your terms.
ACE Credit®-recommended for 3.0 semester credits

14630 students successfully completed
Course description
Sophia's Conflict Resolution course helps you gain mastery of the basic concepts of conflict resolution and how to apply these concepts in real world situations and your own lives. In this course, you will explore key theories and skills associated with conflict resolution in a variety of contexts, including organizational, intercultural, family and interpersonal.
Assessments and grading
This is a pass/fail course. You must complete 17 Challenge assessments (these are like quizzes) and six Milestone assessments (these are like tests) with an overall score of 70% or better.
Learning outcomes
At the end of the course, you'll be able to:
Describe conflict resolution and theories of conflict
Examine the fundamentals of conflict
Develop conflict resolution skills
Interpret the role of culture and gender in conflict resolution
Analyze group conflict
Apply the strategies of conflict resolution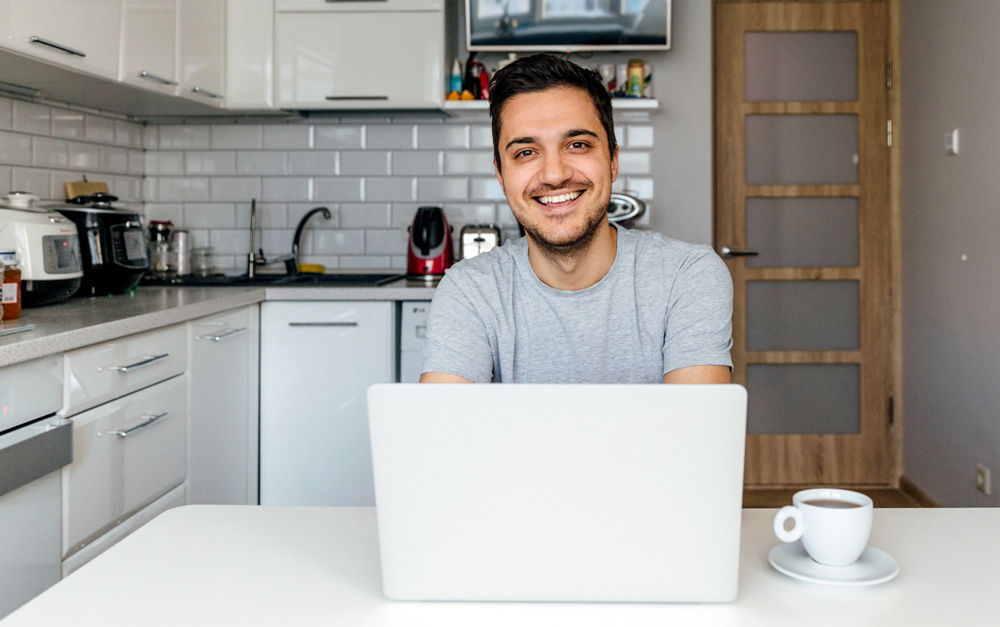 Start your free trial today
Take the first Challenge of any course
Go at your own pace
Access anytime, anywhere
Confirm your completed courses will transfer

Access the course content through the first Challenge of any of Sophia's 30+ courses.
Check Sophia's list of partner schools to see if your school is on the list. If not, contact your registrar to learn about your school's transfer credit policy and if Sophia coursework can be submitted for transfer.
Sophia course completions do not expire and will be available to submit for transfer when you're ready. At that time, check with your school's registrar for their credit transfer policies.
If you've completed the first Challenge during your free trial, you can pick up right where you left off after you become a Sophia member.
Don't worry. Your completed courses won't disappear if you cancel your membership. Those courses will be there for you when you're ready to submit for transfer.
If you have an education benefit through your employer, it may cover your subscription to Sophia. Check with your benefits administrator to find out if you qualify.
Inside the Sophia courseroom
The American Council on Education's College Credit Recommendation Service (ACE Credit®) has evaluated and recommended college credit for 33 of Sophia's online courses for college credit. These courses are eligible to transfer to many different colleges and universities.
The DEAC is a national accrediting organization that evaluates distance education curriculum. The Council for Higher Education Accreditation and the U.S. Department of Education recognize the DEAC as a trusted distance education authority.