Sophia
English Composition II reviews
I really enjoyed taking this course! I liked how it was self pace and the directions were clear in every assignment. The feedback that was given from instructors helped to give me direction along the way!
It took awhile for my papers to be graded and I was given two different teachers to grade them, which was confusing. Having one teacher correct one thing and another teacher telling you it was fine made if difficult to figure out if you were actually doing it right or wrong. The course itself was great and I enjoyed taking it .
This course was long and drawn out for me as English is my least favorite subject, but is definitely do-able. I wanted to rate this course as 3 stars but only reason I am giving it 4 stars is because of how much money I saved through sophia as well as the extensions that are allowed to complete the course. The pros: you are given generous extension times to complete, and its a cheaper alternative than paying the cost of a university or community college. The cons: long grading times-expect 6-10 days before your paper is graded, you have to wait until your previous paper is graded before being able to submit the next paper, your future assignments is based upon feedback of your previous assignments and because it takes so long to grade the previous; it can delay your start time for the next assignments. Also, there is no way to speak with the grader directly to elaborate on feedback and your score. Lastly, some of the grading was a little hard.
Excellent course. Writing process was taught well and feedback was valuable.
This course was very hard but worth it
The timing on class was terrible. All the assignments took too long to grade. I was on a timeline and it was very difficult to stay on schedule. It seemed a little much to write a paper and then have to basically write another paper to answer reflection questions. I will not use Sophia again.
this was a very good course. It was my most difficult course on sophia but at the end of it, I think it was worth it. The instructor I worked it was very good and helping me see where I needed improvement, yet still very encouraging. there was some mixup at the end with who was grading my paper. I would suggest they keep the same grader throughout so the dynamic between grader and student is not abruptly thrown off.
Great class. My evaluator gave good feedback. It took at least 7 days for each assignment to get graded, so make sure your work is submitted in good time as a lot of the assignments relate to the next Touchstone.I learned a lot about myself as a writer and my writing skills. It's heavy going, especially if you have another job. A lot of writing and research to do but it feels great to succeed and complete the course. Good luck! Thank you Sophia!
Took way longer than necessary to grade all work. Although I love most of Sophia's courses, this one I would not recommend. Because of the structure of this course, the person grading my work did not return assignments in a timely fashion and really stretched it out thin.
Course was difficult. The worst part were the extended wait times for grading on essays. This is the first course of the 13 I've taken that I had to extend past the deadline. Extremely frustrating grading critiques that contradict from essay to essay. You can make it through but it will test your patience if you're not a proficient academic writer. Good luck!
Wheww....this course was challenging but when you complete it you feel such a huge accomplishment. It definitely makes you think about your writing and ways to improve.
Grading took to long causing conflicts with work and other classes. Also cost more money for the extended time.
The content was offer friendly, and I like the feed back I recieved in my submissions.
I loved working at my own pace. it's a clear course in terms of its expectations and has several helpful challenges and examples to help draft your paper. I would recommend!
The time it took to grade my paper was surprisingly fast, it took no longer than 2-3 weeks to finish this course. However grader deducted marks for all sorts of criterias and requirements that I meet. At times they even reviewed/graded my paper very highly in the grading block, then sending it back with a 0 saying there was plagiarisms detected but it was actually just the authors name and name of the book, on the reference section of the paper in APA Format? So what was the use grading it then if the were just going to send it back with a zero? After I sent it in again, they marked it but deducted marks, even though nothing much changed from the first time I sent it in? I'm glad Its over and I passed, but I think Sophia needs to insert a section where learners here can interact with the graders while doing their courses, because situations like this would only bring about more complaints and questions about credibility of these graders.
My instructor was really good and letting me know what he would like to see improvement on and providing examples. Because of this, I was able to succeed in those course. Thank you!
Great I learned a lot and I loved how it was at my pace!
I really enjoyed this class. I learned a lot about my writing styles and how to perfect my papers. Sophia has an amazing platform and I highly recommend this course!
The grading sucks! How can you edit when there weren't any specifics to edit but the title.
I was nervous about taking this class. My thoughts...do not wait on getting your grade on something you submitted to start the next one. Turn one in and start working on the next. The course is intense but I learned a lot. Ryan was an excellent teacher graded fair and gave great feedback. One time I got a different teacher for grading and that does make things a bit more difficult bc you do get told diff things. I waited 15 yrs in between taking Eng Comp I and Comp II and I passed! I absolutely needed the samples attached with each touchstone that was crucial for me. Take the class, do the work, read the tutorials and you'll be fine.
Take English Composition II online at your own pace
Refine your knowledge of research techniques for academic writing with Sophia's English Composition II online course. Access our on-demand platform anytime, anywhere. Start your free trial today.
ACE Credit®-recommended for 3.0 semester credits

3050 students successfully completed
Course description
Sophia's English Composition II course is designed to build upon the concepts taught in English Composition I by focusing on a research perspective. In this course, you will be introduced to proper research techniques for academic writing and will practice navigating the steps of the research process, beginning with a research question and culminating in a final 6-8 page argumentative research essay.
Assessments and grading
This is a pass/fail course. You must complete nine Challenge assessments (these are like quizzes) and seven Touchstone assessments (these are writing assignments) with an overall score of 70% or better.
Learning outcomes
At the end of the course, you'll be able to:
Apply the basics of research writing
Develop effective research questions and thesis statements
Evaluate the types and quality of sources
Engage in meaningful analysis of research
Apply the principles and techniques of argumentative writing
Structure research essays effectively
Integrate research according to citation conventions
Improve rough drafts using revising and editing skills
Polish final drafts using proofreading skills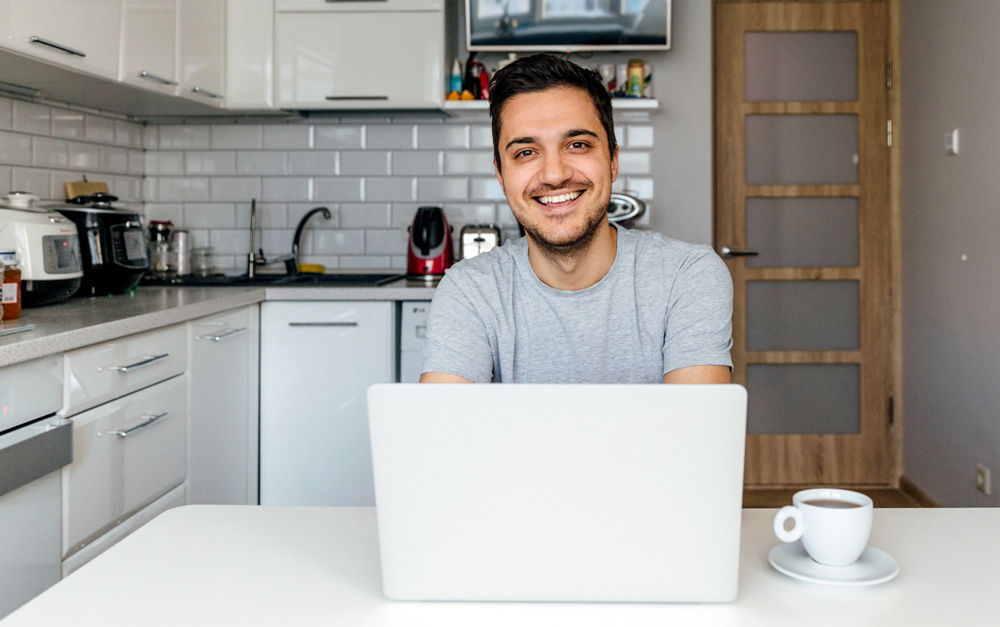 Start your free trial today
Take the first Challenge of any course
Go at your own pace
Access anytime, anywhere
Confirm your completed courses will transfer

Access the course content through the first Challenge of any of Sophia's 30+ courses.
Check Sophia's list of partner schools to see if your school is on the list. If not, contact your registrar to learn about your school's transfer credit policy and if Sophia coursework can be submitted for transfer.
Sophia course completions do not expire and will be available to submit for transfer when you're ready. At that time, check with your school's registrar for their credit transfer policies.
If you've completed the first Challenge during your free trial, you can pick up right where you left off after you become a Sophia member.
Don't worry. Your completed courses won't disappear if you cancel your membership. Those courses will be there for you when you're ready to submit for transfer.
If you have an education benefit through your employer, it may cover your subscription to Sophia. Check with your benefits administrator to find out if you qualify.
Inside the Sophia courseroom
The American Council on Education's College Credit Recommendation Service (ACE Credit®) has evaluated and recommended college credit for 33 of Sophia's online courses for college credit. These courses are eligible to transfer to many different colleges and universities.
The DEAC is a national accrediting organization that evaluates distance education curriculum. The Council for Higher Education Accreditation and the U.S. Department of Education recognize the DEAC as a trusted distance education authority.