Sophia
Visual Communications reviews
This course was easy and understandable. The questions were straight forward
I loved it! Very informative and easy to understand.
the milestones and and final a little tricky with wording kind of makes you second guess yourself. This class was very informative and I enjoyed this one very much.
Very Informative, I definitely enjoyed all the images that helped me make the connection between the terms.
Very quick course. Not hard at all.
Very awesome! Wonderful individualized pacing and great content.
Very quick class (took 3 days, total of 6-8 hrs) and I would say quite easy but some of the questions may be tricky. Good luck!
Some questions appeared confusing but an easy & quick course.
The Visual Communications course was very beneficial to me as a returning student. The level of difficulty wasn't hard but it showed me the importance of being organized and taking clear notes and having a consistent study schedules.
Open book. Very easy course. Can be done in one day if needed. As a FT working mom, I completed it in a few nights.
I enjoyed the course so much that I ended up finishing it quickly. Four stars because like other courses here, some of the Milestone questions seemed a bit random.
It was hard, but it offered a challenge
I was little skeptical at first. I thought this course would be more technical like a graphic designer. It was not. I learned a lot and it was fairly easy.
For me, the wording is so confused in lectures and questions.
This course is fun and simple. Easy to read through.
Very easy course, got it done in a few hours. Highly recommend if you want a days worth of work for one course.
Technical information enjoyable to learn about marketing, concepts and uses. Very well organized, logical and easy to navigate.
I thought this course was a great start to get back into college coursework! The course material was effective and the questions were well suited to the material being covered.
Take Visual Communications online at your own pace
Explore the principles of design and what makes visual communication such a powerful tool in getting a message across. Access this course anywhere, anytime with Sophia's smart, user-friendly platform.
ACE Credit®-recommended for 3.0 semester credits

14205 students successfully completed
Course description
Sophia's Visual Communications Pathway provides an introduction to basic concepts of visual design, helping you apply these concepts in context. In this Pathway, you will explore visual theories of communications and key elements and principles of design, with an emphasis on color, typography, and layout. In this Pathway, you will learn how to analyze a visual design and will understand the role that visual designs play in today's society.
Assessments and grading
This is a pass/fail course. You must complete 9 Challenge assessments (these are like quizzes) and 3 Milestone assessments (these are like tests) with an overall score of 70% or better.
Learning outcomes
At the end of the course, you'll be able to:
Examine basic visual design concepts
Distinguish how color, type & layout contribute to communication
Analyze the role of design in visual communications
Evaluate visual communication processes and products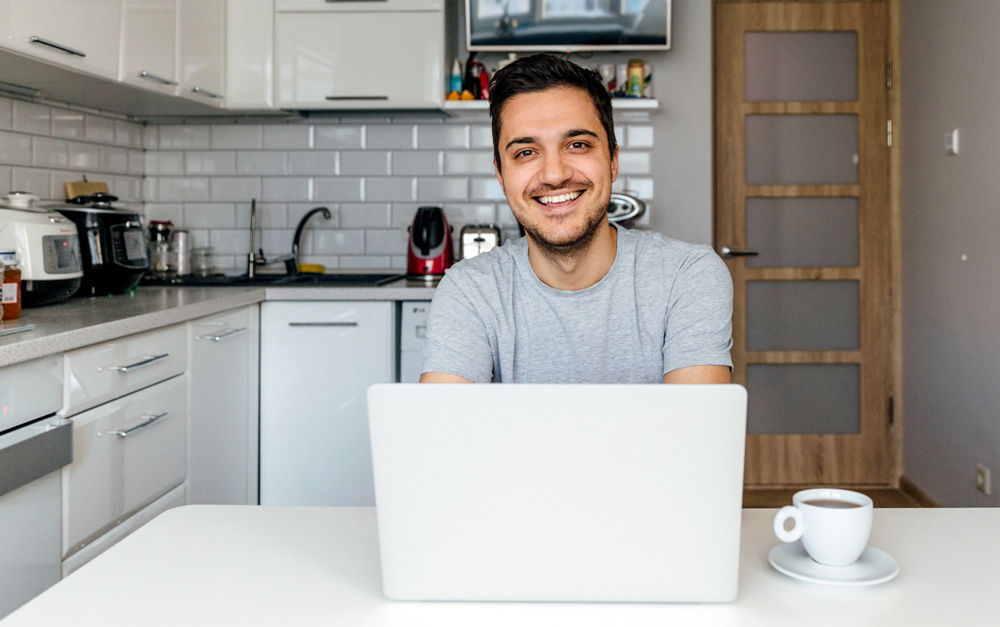 Start your free trial today
Take the first Challenge of any course
Go at your own pace
Access anytime, anywhere
Confirm your completed courses will transfer

Access the course content through the first Challenge of any of Sophia's 30+ courses.
Check Sophia's list of partner schools to see if your school is on the list. If not, contact your registrar to learn about your school's transfer credit policy and if Sophia coursework can be submitted for transfer.
Sophia course completions do not expire and will be available to submit for transfer when you're ready. At that time, check with your school's registrar for their credit transfer policies.
If you've completed the first Challenge during your free trial, you can pick up right where you left off after you become a Sophia member.
Don't worry. Your completed courses won't disappear if you cancel your membership. Those courses will be there for you when you're ready to submit for transfer.
If you have an education benefit through your employer, it may cover your subscription to Sophia. Check with your benefits administrator to find out if you qualify.
Inside the Sophia courseroom
The American Council on Education's College Credit Recommendation Service (ACE Credit®) has evaluated and recommended college credit for 33 of Sophia's online courses for college credit. These courses are eligible to transfer to many different colleges and universities.
The DEAC is a national accrediting organization that evaluates distance education curriculum. The Council for Higher Education Accreditation and the U.S. Department of Education recognize the DEAC as a trusted distance education authority.