Sophia
Visual Communications reviews
Amazing course that really opened my eyes to art and the way it can be created, interpreted, marketed, and even bought! Definitely worth the time and effort.
Great Class and great support
Easy class, took about 4 hours.
Thank you for including the rationale. It helped to learn why what I chose was wrong or right.
Such a fun class. Not hard at all. I learned a lot and am glad I was able to take it.
I really enjoyed this course. It was very easy to follow along.
A easy and interesting course! Overall I enjoyed it and it finished the whole course in one day. Recommend!
Mario was a great teacher. I learned a lot. Interesting class and can be completed rather quickly depending how much time you can spend on it a day. Enjoyable!
This course is definitely by far my favorite course I have completed so far on Sophia. I loved each unit and much knowledge was given/taught. I have really wanted to grow in my knowledge of Visual Communications and Graphic Design and this course is exactly what I've been looking for. I definitely recommend this course to anyone looking to dive into Marketing, Project Management, Graphic Design, Web Development and UX Design. This course was really fun!
Great class! It was informative and interesting.
This was a great and easy course, I highly recommend doing it!
Very informative. Easy to understand
Great class. Five thumbs up.
I've enjoyed this course. The practice milestones was very helpful.
Take Visual Communications online at your own pace
Explore the principles of design and what makes visual communication such a powerful tool in getting a message across. Access this course anywhere, anytime with Sophia's smart, user-friendly platform.
ACE Credit®-recommended for 3.0 semester credits

15065 students successfully completed
Course description
Sophia's Visual Communications Pathway provides an introduction to basic concepts of visual design, helping you apply these concepts in context. In this Pathway, you will explore visual theories of communications and key elements and principles of design, with an emphasis on color, typography, and layout. In this Pathway, you will learn how to analyze a visual design and will understand the role that visual designs play in today's society.
Assessments and grading
This is a pass/fail course. You must complete 9 Challenge assessments (these are like quizzes) and 3 Milestone assessments (these are like tests) with an overall score of 70% or better.
Learning outcomes
At the end of the course, you'll be able to:
Examine basic visual design concepts
Distinguish how color, type & layout contribute to communication
Analyze the role of design in visual communications
Evaluate visual communication processes and products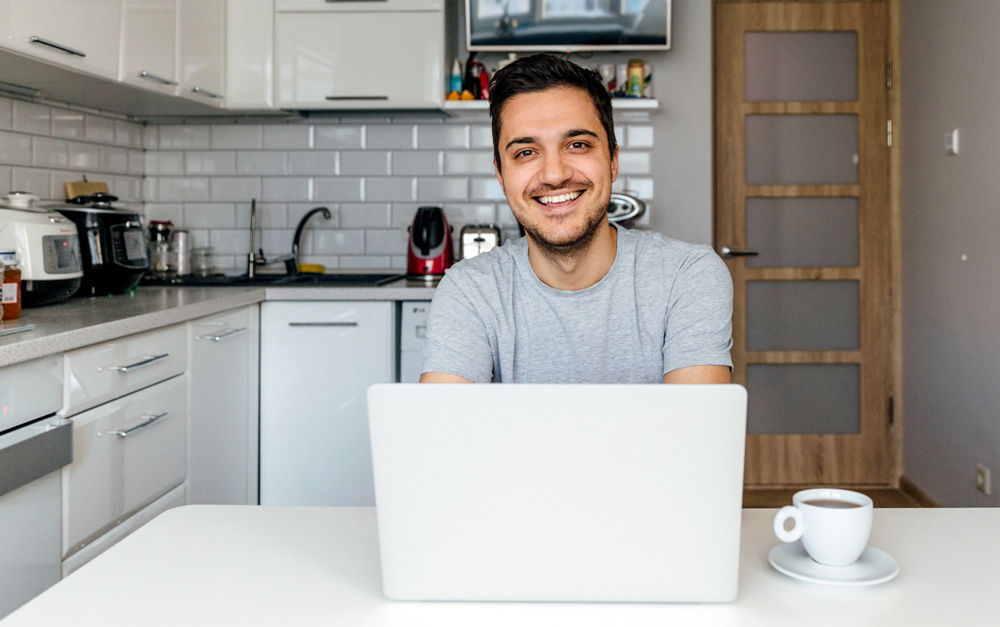 Start your free trial today
Take the first Challenge of any course
Go at your own pace
Access anytime, anywhere
Confirm your completed courses will transfer

Access the course content through the first Challenge of any of Sophia's 30+ courses.
Check Sophia's list of partner schools to see if your school is on the list. If not, contact your registrar to learn about your school's transfer credit policy and if Sophia coursework can be submitted for transfer.
Sophia course completions do not expire and will be available to submit for transfer when you're ready. At that time, check with your school's registrar for their credit transfer policies.
If you've completed the first Challenge during your free trial, you can pick up right where you left off after you become a Sophia member.
Don't worry. Your completed courses won't disappear if you cancel your membership. Those courses will be there for you when you're ready to submit for transfer.
If you have an education benefit through your employer, it may cover your subscription to Sophia. Check with your benefits administrator to find out if you qualify.
Inside the Sophia courseroom
The American Council on Education's College Credit Recommendation Service (ACE Credit®) has evaluated and recommended college credit for 33 of Sophia's online courses for college credit. These courses are eligible to transfer to many different colleges and universities.
The DEAC is a national accrediting organization that evaluates distance education curriculum. The Council for Higher Education Accreditation and the U.S. Department of Education recognize the DEAC as a trusted distance education authority.