Sophia
Foundations of Statistics reviews
Quite difficult but can be used to prepare for Intro to Statistics.
Great course, with great step by step examples to help you better understand.
This course was hard. My advice would be to read through the WHOLE unit pass each challenge then, re read the unit. good luck!
This course was needed! Super easy and understandable.
I found this course very challenging and would have benefitted from video tutorials in addition to the course reading material. I did have to use tutoring videos outside the site in order to learn how to do some of the formulas.
I would definitely recommend this course! It was easy to understand and fast paced. I found the milestones a little trickier than some of the other classes sophia offers, but doing well was still attainable. I just had to study a bit harder. Overall I learned a lot and really enjoyed it.
Hard to follow. Would help if there was some kind of teacher. You have to make sure that you understand concepts yourself. This is hard to do when there is a lot to consider.
This was an interesting class. I enjoyed it. I learned a lot of things I never knew I might need. Please make sure to read everything carefully. The answers are in the studying!
Great Foundations of Statistics!
I was under the impression that different styles of teaching would be available. I.e. watching a video instead of just reading materials. I was not able to find alternate teachings
Not a bad course. would have been nice to have the option for an instructor.
This was a great course. I am interested in Statistics, but not great at it yet. I took the Intro to Statistics course first, but I think it would have been helpful to have taken the Foundation course first instead. It was a great review for me.
Very well written out information, easy to understand and useful examples and applications.
Great course, I learned a lot and refresher was great. This foundation is vey easy to use.
Good introduction to statistics, possibly a bit too short.
Very thorough but easily finished class
Great course with good information. Take your time given this is a small course.
Take Foundations of Statistics online at your own pace
Get your feet wet in statistics as you earn affordable college-level credit. Enjoy the flexibility of logging in anytime, anywhere.
ACE Credit®-recommended for 2.0 semester credits

2869 students successfully completed
Course description
Sophia's Foundations of Statistics course teaches foundational skills that will enable you to be successful in a college level Statistics course. You will learn about fundamental concepts in statistics such as central tendency, variation, correlation, probability, and statistical analysis.
Assessments and grading
This is a pass/fail course. You must complete 6 Challenge assessments (these are like quizzes) and 2 Milestone assessments (these are like tests) with an overall score of 70% or better.
Learning outcomes
At the end of the course, you'll be able to:
Evaluate statistical methods
Calculate probability, measures of central tendency, and measures of variation
Interpret descriptive and inferential statistics
Apply statistical concepts in context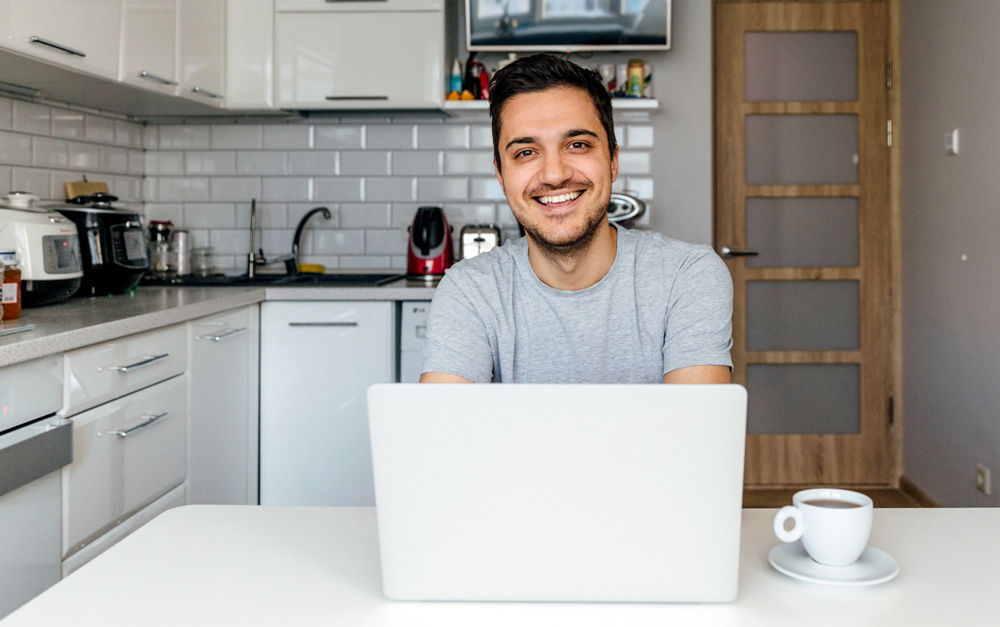 Start your free trial today
Take the first Challenge of any course
Go at your own pace
Access anytime, anywhere
Confirm your completed courses will transfer

Access the course content through the first Challenge of any of Sophia's 30+ courses.
Check Sophia's list of partner schools to see if your school is on the list. If not, contact your registrar to learn about your school's transfer credit policy and if Sophia coursework can be submitted for transfer.
Sophia course completions do not expire and will be available to submit for transfer when you're ready. At that time, check with your school's registrar for their credit transfer policies.
If you've completed the first Challenge during your free trial, you can pick up right where you left off after you become a Sophia member.
Don't worry. Your completed courses won't disappear if you cancel your membership. Those courses will be there for you when you're ready to submit for transfer.
If you have an education benefit through your employer, it may cover your subscription to Sophia. Check with your benefits administrator to find out if you qualify.
Inside the Sophia courseroom
The American Council on Education's College Credit Recommendation Service (ACE Credit®) has evaluated and recommended college credit for 33 of Sophia's online courses for college credit. These courses are eligible to transfer to many different colleges and universities.
The DEAC is a national accrediting organization that evaluates distance education curriculum. The Council for Higher Education Accreditation and the U.S. Department of Education recognize the DEAC as a trusted distance education authority.