Sophia
Environmental Science reviews
Very difficult topics even with following along with the tutorials, but of course science isn't my strongest subject but I learned alot of interesting things.
Good basic knowledge and relevant to saving our planet.
Some of the wording of the questions / answers doesn't match correctly with the teachings in the chapters. Slight variations in percentages in the texts and questions makes things seem questionable.
This course was interesting, I learned a lot of things that I thought I knew but I had it all wrong. Environmental Science needs to be a mandatory course for everyone, it can help improve the world we live in.
Excellent course! Learned a bit along the way!
I have taken many Sophia courses. This course lacks glossary items. I am a visual learner. This was the worst presentation or video of any course. Jensen read the pdf. Instead of summarizing it in a powerpoint.
Complete and interesting course. I appreciate every single course of Sophia, they are so well structured and interesting
Just pay attention and read. The answers are in the readings.
very helpful. it helps me to learn more and more .
Amazing course, gave me so much insight on the world and how humans fit into it all.
Easy flow of knowledge, test questions were worded oddly.
Fairly easy course to follow and understand.
Awesome, engaging course!
Started this class last night and it is now 3:07pm. I was able to finish in less than 24 hours, but my brain is fried! The final milestone was easy as long as you study your other milestones. It was good, but not my fav class.
informative wish there was essays, but helpful thanks!
I enjoyed learning about the effects humans have on earth and how we have increasingly caused harm to the planet. I also enjoyed learning ways I can counter act some of those destructive behaviors.
Great course! I wouldn't say science is my favorite subject but I learned a lot and it wasn't difficult.
Done in less than 24 hours
A lot of interesting information, but some of the Milestone wording sometimes did not seem to match with the Tutorials and could be a bit misleading.
Take Environmental Science online at your own pace
Learn about the critical issues facing our environment with this on-demand course. With Sophia, you can take as many courses as you want for only a $79/month subscription fee, up to two courses at a time.
ACE Credit®-recommended for 3.0 semester credits

11888 students successfully completed
Course description
Sophia's Environmental Science course will help you develop an understanding of the scientific principles and processes that shape our environment, as well as the impact of human activities. You will apply knowledge of a wide range of environmental issues and policies in context, exploring topics such as natural resources, endangered species, pollution, and climate change.
Assessments and grading
This is a pass/fail course. You must complete 12 Challenge assessments (these are like quizzes) and 4 Milestone assessments (these are like tests) with an overall score of 70% or better.
Learning outcomes
At the end of the course, you'll be able to:
Describe environmental science
Use and interpret graphs and charts
Apply the principles of earth science, ecology, and conservation
Identify the impacts of development, agriculture, and waste
Analyze environmental issues, policies, and solutions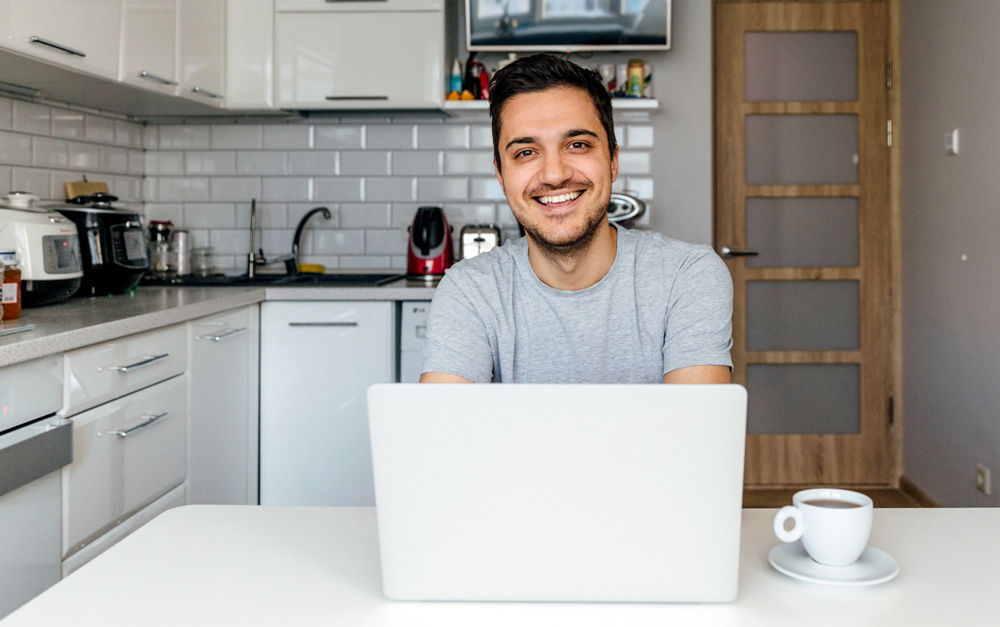 Start your free trial today
Take the first Challenge of any course
Go at your own pace
Access anytime, anywhere
Confirm your completed courses will transfer

Access the course content through the first Challenge of any of Sophia's 30+ courses.
Check Sophia's list of partner schools to see if your school is on the list. If not, contact your registrar to learn about your school's transfer credit policy and if Sophia coursework can be submitted for transfer.
Sophia course completions do not expire and will be available to submit for transfer when you're ready. At that time, check with your school's registrar for their credit transfer policies.
If you've completed the first Challenge during your free trial, you can pick up right where you left off after you become a Sophia member.
Don't worry. Your completed courses won't disappear if you cancel your membership. Those courses will be there for you when you're ready to submit for transfer.
If you have an education benefit through your employer, it may cover your subscription to Sophia. Check with your benefits administrator to find out if you qualify.
Inside the Sophia courseroom
The American Council on Education's College Credit Recommendation Service (ACE Credit®) has evaluated and recommended college credit for 33 of Sophia's online courses for college credit. These courses are eligible to transfer to many different colleges and universities.
The DEAC is a national accrediting organization that evaluates distance education curriculum. The Council for Higher Education Accreditation and the U.S. Department of Education recognize the DEAC as a trusted distance education authority.