Take self-paced, online courses for college-level credit
See how fast you can knock out your general education requirements with Sophia's online courses. Take as many courses as you want for just a $79/month subscription fee, up to two courses at a time. Transfer completed courses for college-level credit.
Calculate your savings with Sophia in 5 easy steps
01
Try Sophia for free
Get started with a free trial and experience Sophia's smart, user-friendly courseroom. Sample as many of our college-level online courses as you'd like and get to know the instructors while you explore options to transfer credit.
Take the first Challenge
Meet the instructors
Go at your own pace
Confirm credit transfer
02
Become a member to complete college-level courses
Save time and money earning your degree when you become a Sophia member. Our online and on-demand courses help you knock out your general education requirements fast and on your terms.
Gain unlimited access
30+ on-demand courses
Only $79 a month
Smart, user-friendly courses
03
Transfer credits and save on your degree
Sophia partners with 40 colleges and universities that have agreed to accept transfer credits from Sophia. Hundreds more schools have reviewed transcripts from Sophia on behalf of students.
Earn your degree fast
40 higher ed partners
ACE® Credit-recommended
Find out how much you could save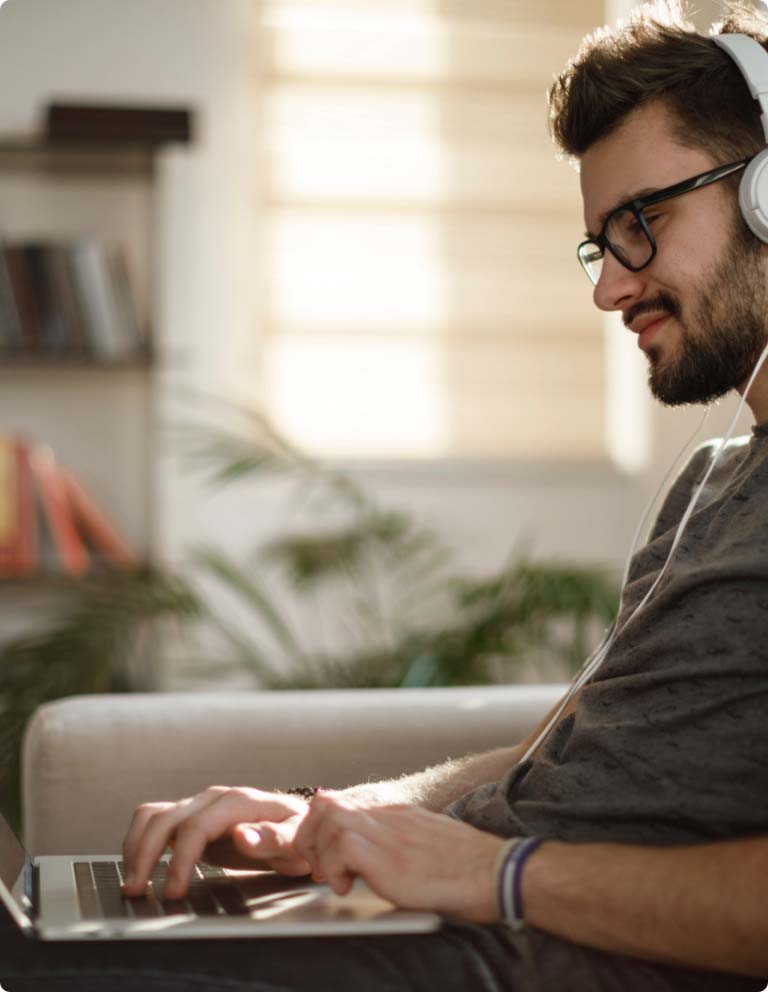 "
Sophia has nailed down an engaging online teaching method that I managed to pass 100%, the site is pleasant to look at, the material is vastly more in-depth and challenging and their method makes it impossible not to learn.