Sophia
English Composition I reviews
Great course. You will learn a lot about yourself.
Feel the touchstone require to much for such little grades
Course was informative. It took a while for essays to be graded but Sophia receives a ton of essays a day so I'm not complaining.
Great course. Kinda long but that is to be expected because of the essays needing to be graded. I learned A LOT about writing in general. Definitely improved my writing skills.
All the papers are too long. Aim for teaching to get the most in the least amount of words, not forcing people to write 1,000 words on something. Other than that, the course is fine. Oh, and if you are going to reference an essay in a test question, have the part there, or a direct link to it. That is all.
I am so glad that my counselor introduced me to Sophia. The video tutorials were so helpful and having the ability to replay the tutorials help with my style of learning.
This course helped me become a better writer and understand the rules of writing.
I learned a lot during this course. The feedback I received on my papers was fair and very helpful. Grading did take about a week each essay, but overall I enjoyed this course.
This was a very challenging but rewarding course. I have done alot of writing previously and still improved substantially. There is alot of writing but definitely worth it!
This course is very hard. Wasn't even enjoyable.
I enjoyed this course very much. I learned very useful information that I will use in the future.
This course was really informative.
This class was very challenging for me. English is my second language, and with this class I learned many things. If you need it for you carrer, take it! Prepare your self for challenges, and some essays, but if I pass you got this too.
I came in unsure about my writing abilities, and now I am much more comfortable putting together an essay. Definitely a wonderfully curated course.
Helpful lessons that have drastically improved my writing.
Great course ! Challenging
Great course! It clearly improved my writing skills and the instructions were easy to follow. Also, the videos give you a diversity of different instructors so you can learn the concept from different angles.
Take English Composition I online at your own pace
Learn the tools to become a better writer and a more thoughtful reader with Sophia's English Composition I online course. This low-cost option for college-level credit is backed by our user-friendly tech.
ACE Credit®-recommended for 3.0 semester credits

7035 students successfully completed
Course description
Sophia's English Composition I course is designed to build core skills in English Composition and teach you how to apply those skills to become an effective writer. You will gain proficiency in usage of basic grammar, punctuation, and mechanics, as well as learn how to construct effective sentences, paragraphs, and essays. Additionally, you will navigate the writing process to develop a variety of different composition types.
Assessments and grading
This is a pass/fail course. You must complete 13 Challenge assessments (these are like quizzes), four Milestone assessments (these are like tests), and four Touchstone assessments (these are written assignments) with an overall score of 70% or better.
Learning outcomes
At the end of the course, you'll be able to:
Understand the basic elements and goals of English composition
Write effective sentences and paragraphs
Employ proper grammar, punctuation and mechanics usage
Articulate the stages of the writing process
Apply writing and revising techniques to narrative, comparison/contrast, informative and argumentative essays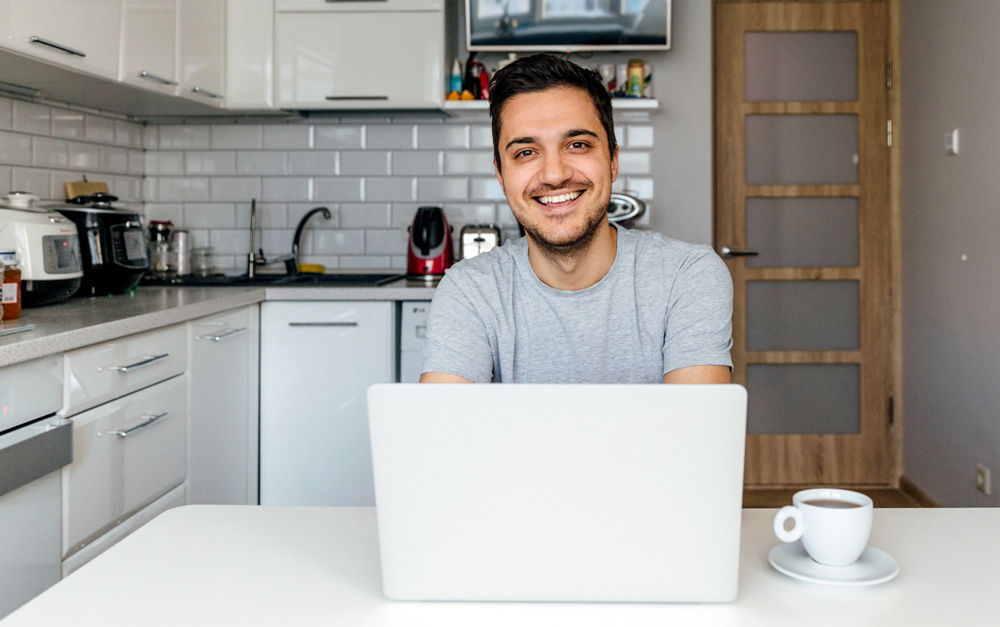 Start your free trial today
Take the first Challenge of any course
Go at your own pace
Access anytime, anywhere
Confirm your completed courses will transfer

Access the course content through the first Challenge of any of Sophia's 30+ courses.
Check Sophia's list of partner schools to see if your school is on the list. If not, contact your registrar to learn about your school's transfer credit policy and if Sophia coursework can be submitted for transfer.
Sophia course completions do not expire and will be available to submit for transfer when you're ready. At that time, check with your school's registrar for their credit transfer policies.
If you've completed the first Challenge during your free trial, you can pick up right where you left off after you become a Sophia member.
Don't worry. Your completed courses won't disappear if you cancel your membership. Those courses will be there for you when you're ready to submit for transfer.
If you have an education benefit through your employer, it may cover your subscription to Sophia. Check with your benefits administrator to find out if you qualify.
Inside the Sophia courseroom
The American Council on Education's College Credit Recommendation Service (ACE Credit®) has evaluated and recommended college credit for 33 of Sophia's online courses for college credit. These courses are eligible to transfer to many different colleges and universities.
The DEAC is a national accrediting organization that evaluates distance education curriculum. The Council for Higher Education Accreditation and the U.S. Department of Education recognize the DEAC as a trusted distance education authority.